---
Starting from RouterOS version 6.14, MikroTik offers a Dynamic DNS name service with some clicks on WinBox we can connect to MikroTik device which using dynamic public ip address from internet.
System: RB750 v6.2x
Steps to setup IP Cloud:
1) Login to Mikrotik via WinBox as Administrative priviledge.
2) On IP menu select Cloud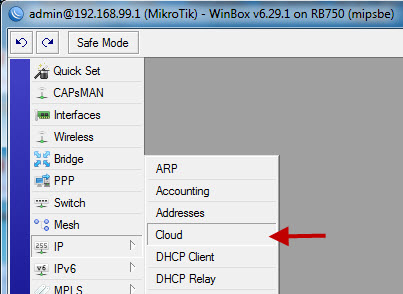 3) Check DDNS Enabled to enable and activate IP Cloud service.)
– (Optional) Check Update Time to enable time update from cloud service.



– Click Apply then click OK, you also can click Force Update to update the WAN Ip.
4) Now we can access MikroTik by remembering the DNS name by typing in WinBox or web browser.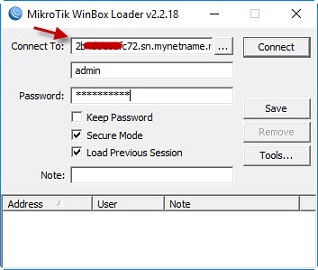 Tips:
If you have own domain you can setup on MikroTik DNS Name as CNAME which usefull easy to remember,here the steps:
– Open cPanel on Domains box click Simple Zone Editor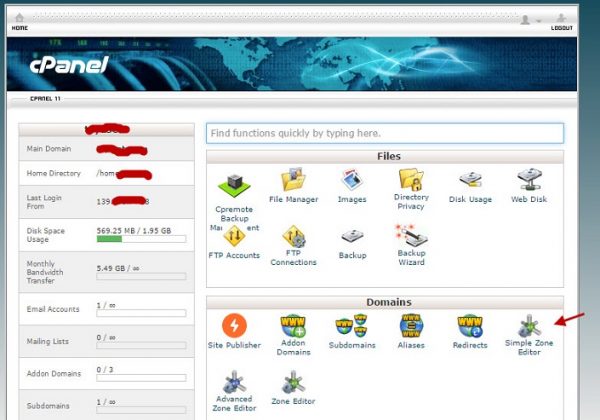 – On Name text box type yourrouter.yourdomain.com, on CNAME text box type with MikroTik DNS name.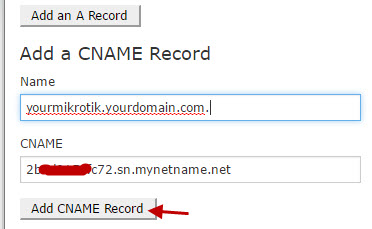 Reference:
http://www.mikrotik.co.id/artikel_lihat.php?id=89
https://wiki.mikrotik.com/wiki/Manual:IP/Cloud
---