Scenario:
Clone RHEL 6 VM template to NFS server using Clonezilla for deploy to physical server.
System included:
– Clonezilla iso.
– RHEL 6 VM Template.
– Windows server 2012 R2 NFS server.

Steps:
I. Check NFS server folder properties and Permissions must like below.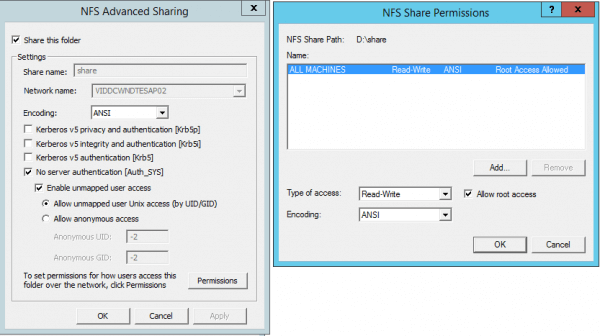 II. Preparations in VSphere Client.
1. Login to Vsphere client.
2. Convert template to VM,set delay Boot Options.(Example set delay 10s = 10,000ms)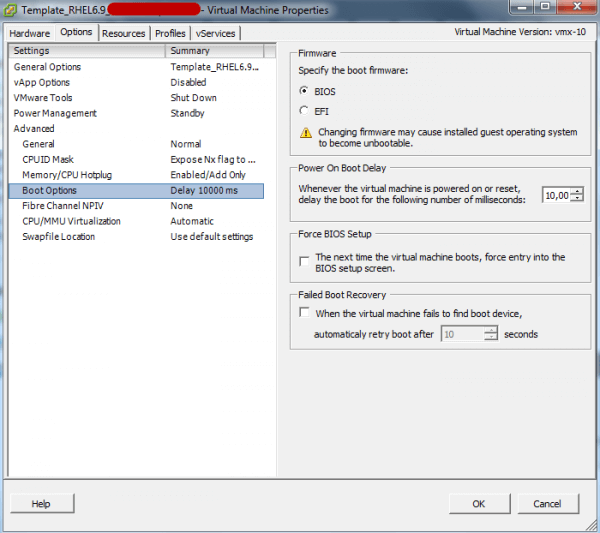 3. Power on VM template -> Open Console
4. In the VM console press Esc and will show boot options in VM Console.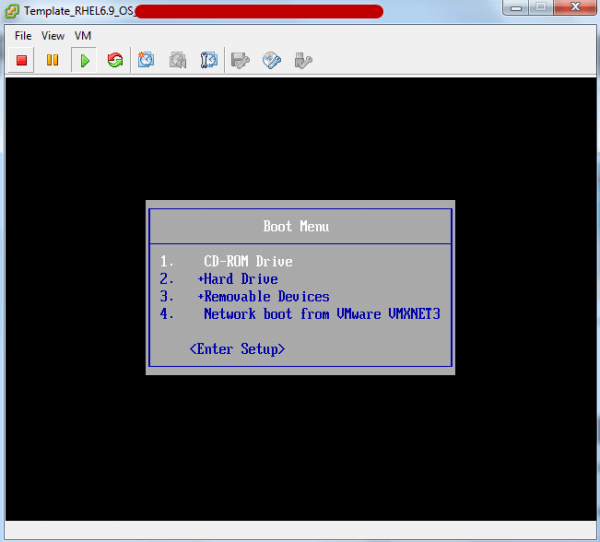 5. Mount Clonezilla iso from local disk


6. When Clonezilla iso status connected continue select CD-ROM Drive in the VM console Boot Menu.


III. Steps of Clonezilla cloning process,follow below screen shoot.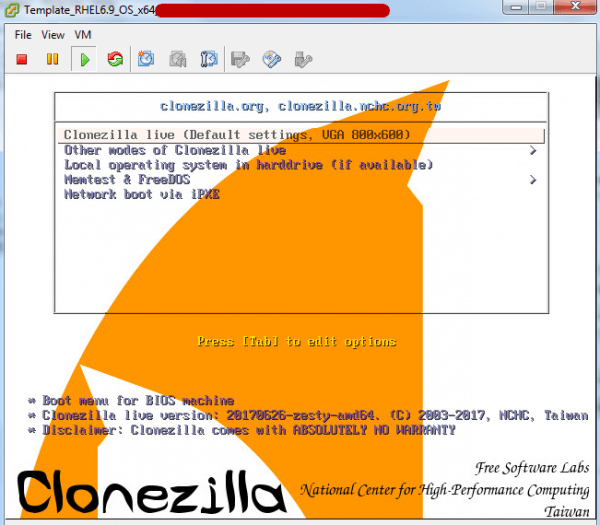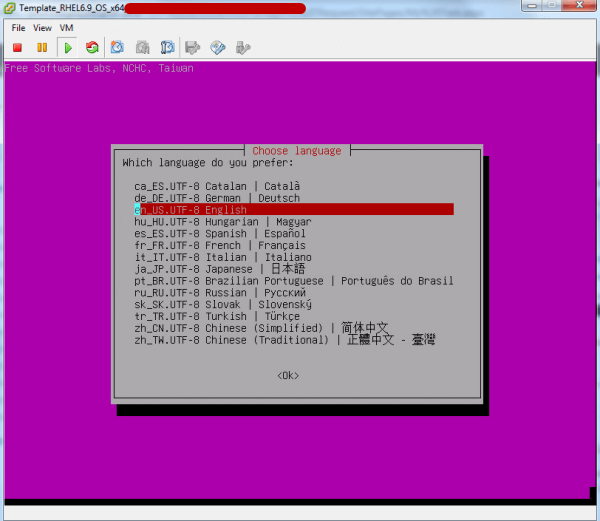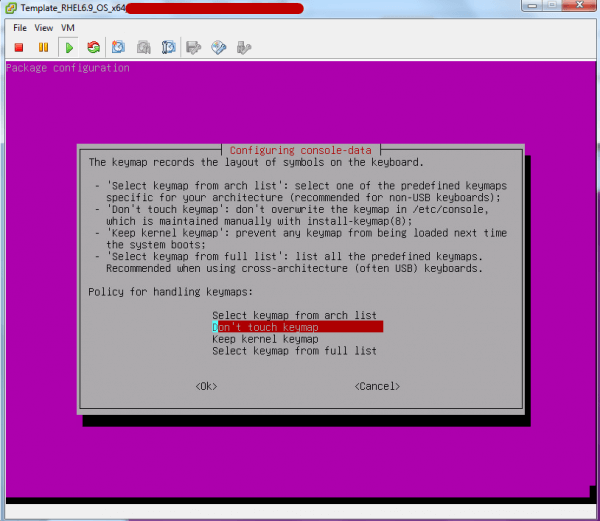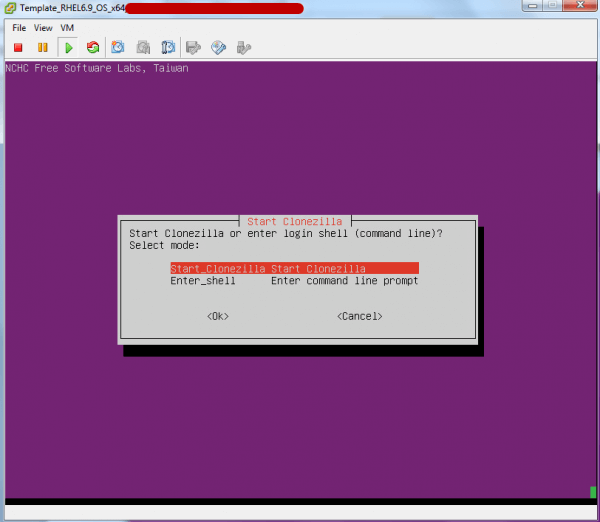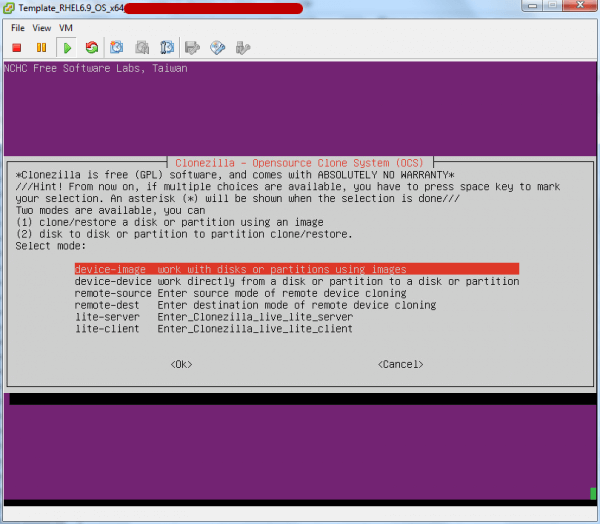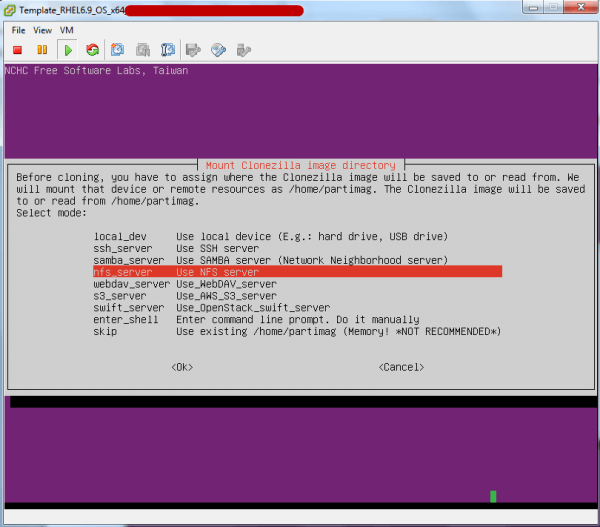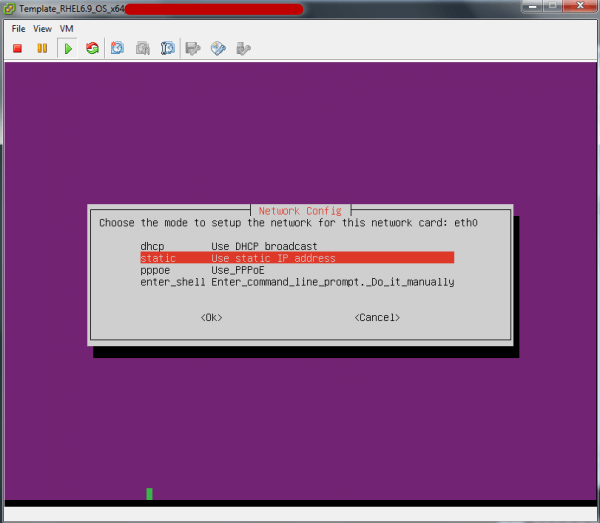 Insert static IP Address for Clonezilla to connect to NFS server(in this example was same subnet with NFS Server.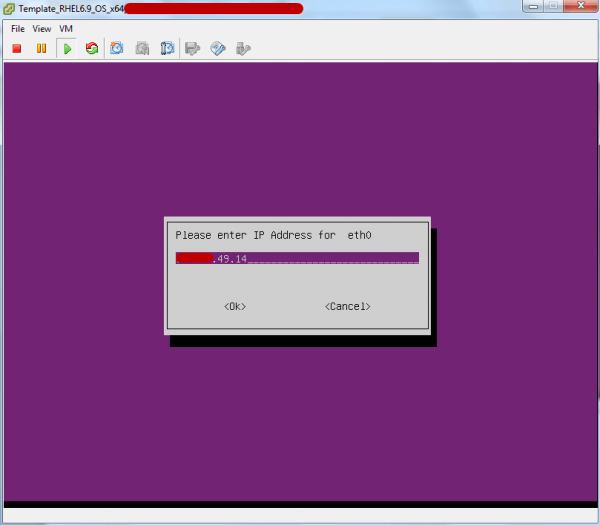 Insert Subnet Mask.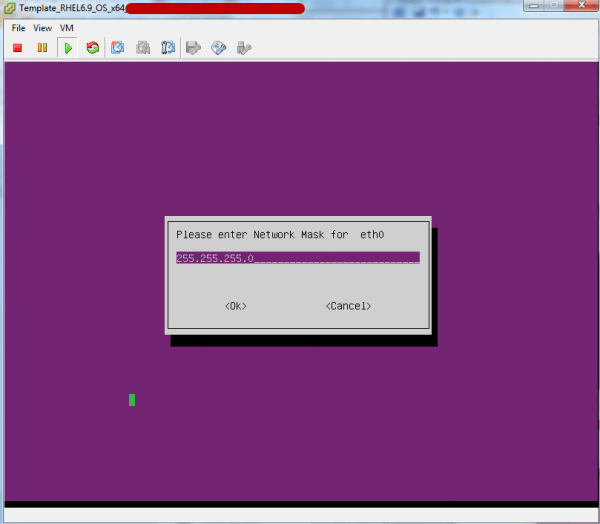 Insert Gateway Ip Address.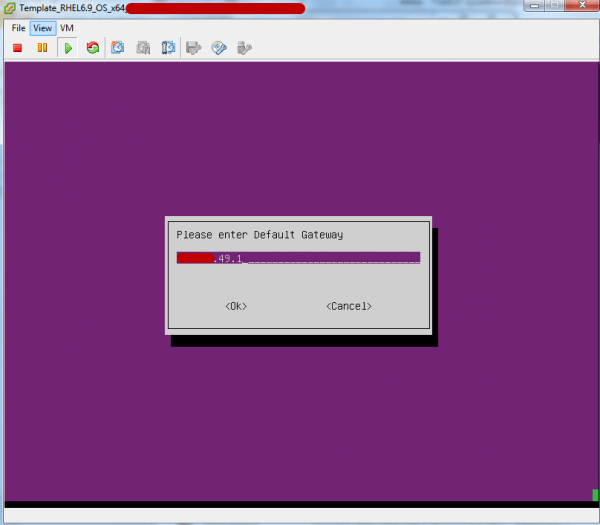 Insert DNS server IP Address.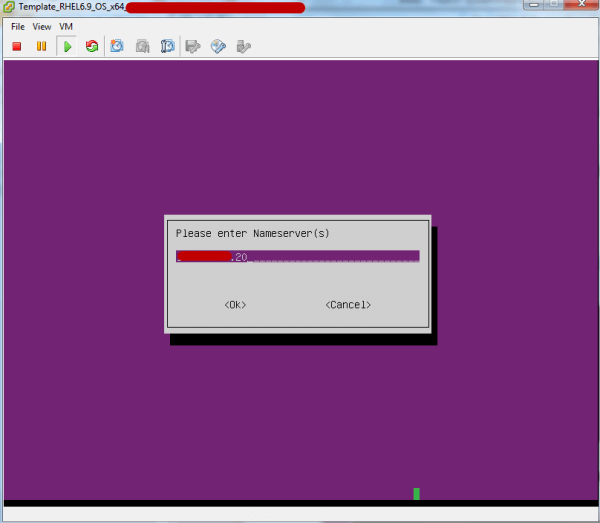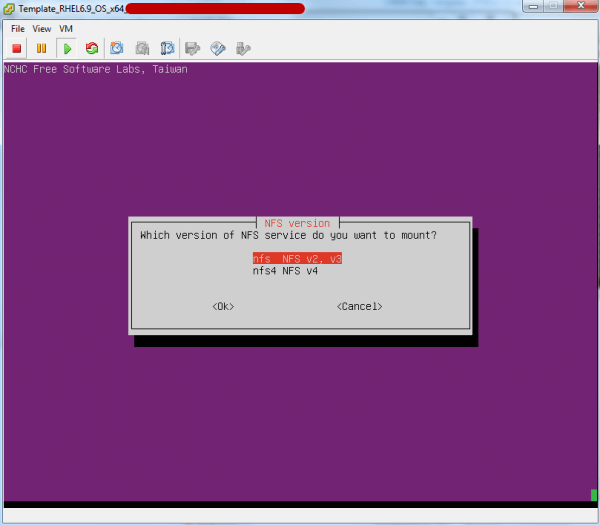 Insert the NFS server IP Address.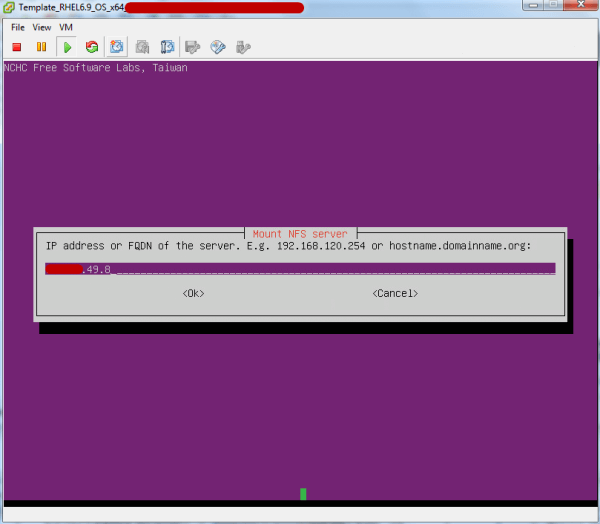 Insert the name of share folder path of NFS server. When successful connected to NFS server it will show no warning message and can show the size of NFS folder share.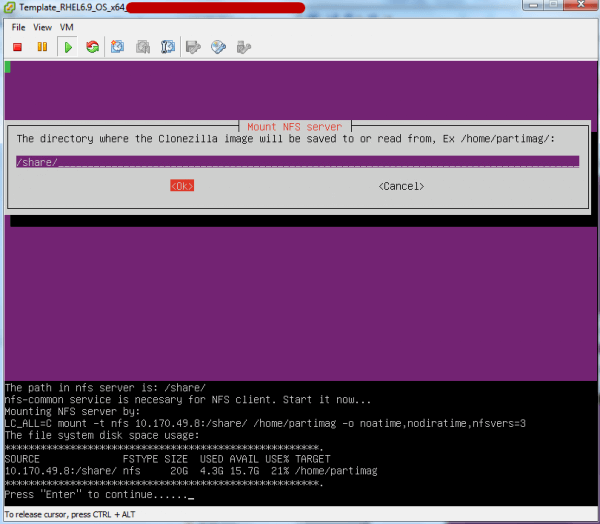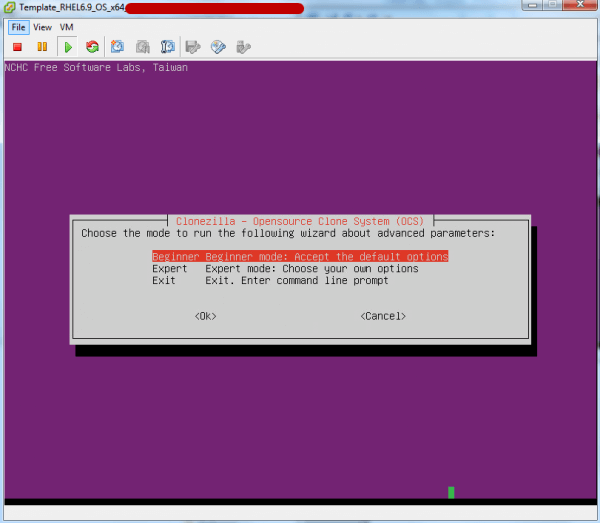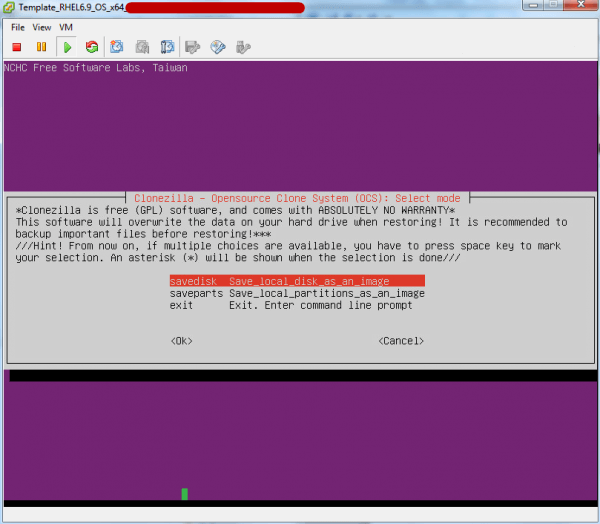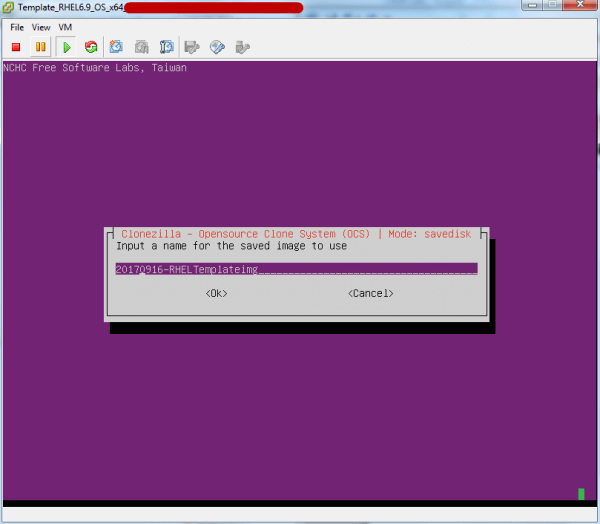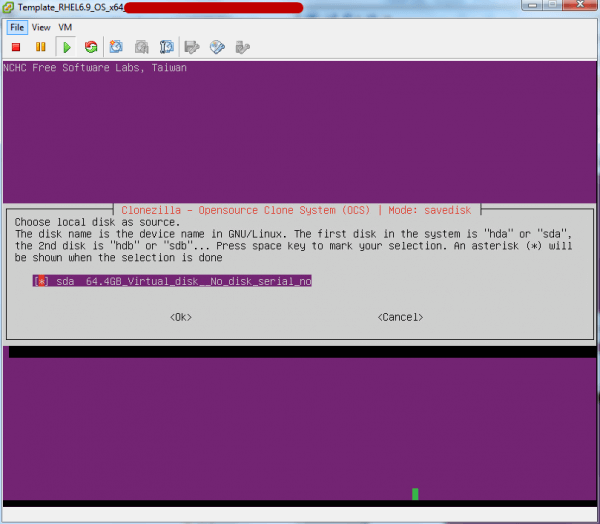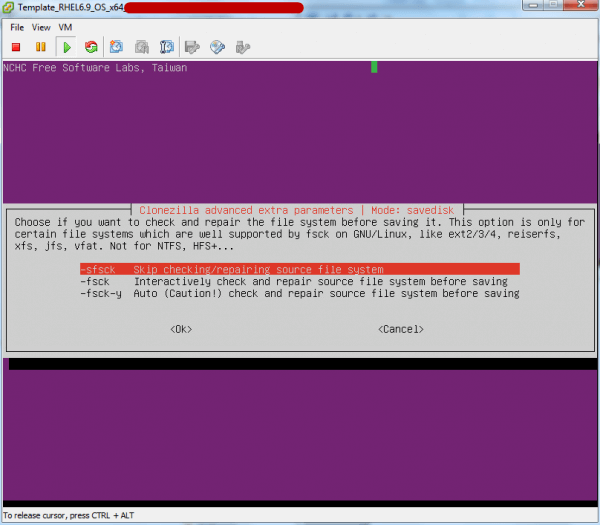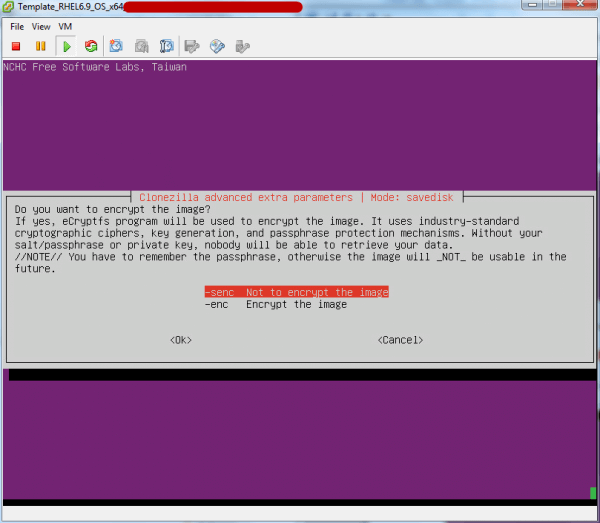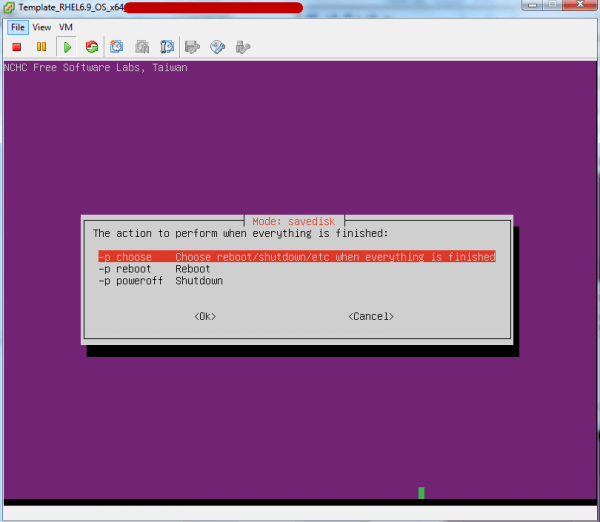 Press "y" to continue to cloning process.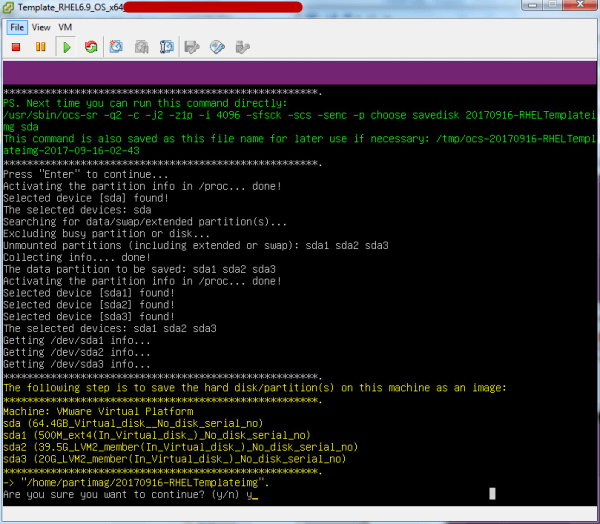 Clone process is running.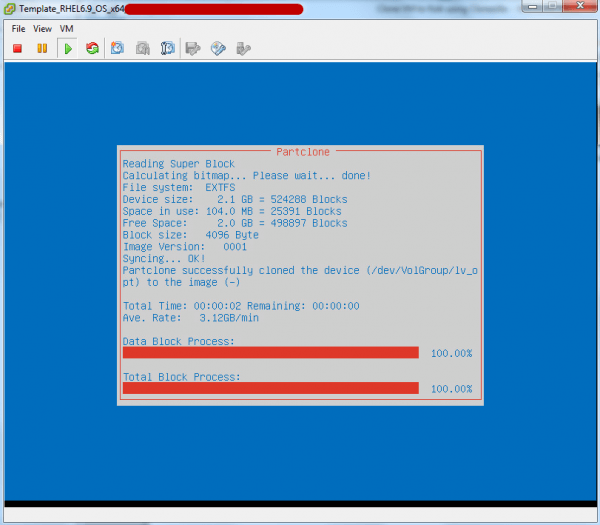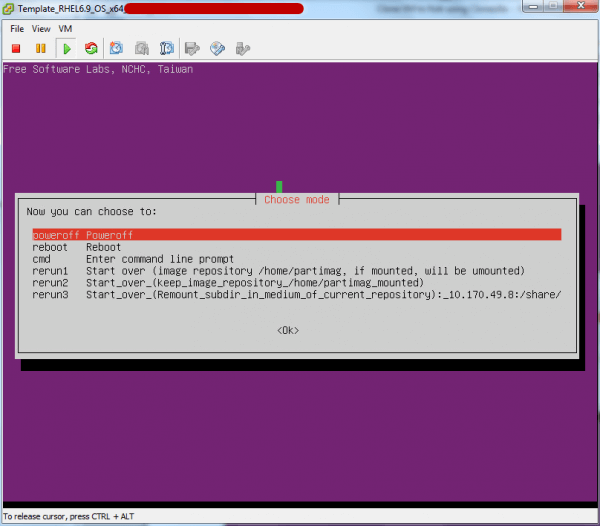 IV. Last steps
– Check in the Windows NFS server for the Clonezilla image should be there.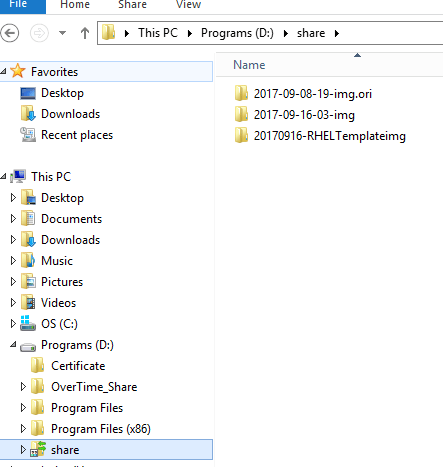 – Edit seting Boot Options delay back to 0.
– Convert VM back to Template.
---