I have experienced this issue when trying to log into cPanel could never get in and out caption "Your IP address has changed. Please log in again ".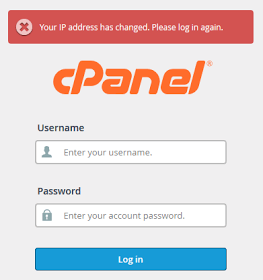 Lately there are a lot of internet provider usernya reported experiencing such problems, which can not login cPanel and exit information that the IP connection is changed.

The cause of the problem, according to the message that appears, is the ever-changing IP connections in a short interval. Things like that are very reasonable for the internet provider, where the IP address owned rotated (rotated) for many users because the IP address is limited in nature.
Meanwhile, on the side of the server hosting, there are security arrangements in which when a user accesses cPanel with changing IP, such access was denied. The security settings could not be changed for the sake of the safety factor, considering the hosting server is used by many users so it is not possible to loosen the security settings is standard. So what's the solution? Do not despair, we can outsmart it with the help of a script called cPanel Proxy. The script serves to bypass the firewall server so that we can still access the cPanel hosting IP connections even with its always changing in a short interval.
Steps to install scripts in the Proxy cPanel hosting:
1. Download the Proxy cPanel script from HERE.
2. Login to cPanel and create a subdomain called cpanel(note: you can create name whatever you want), through menu Domains >> Subdomains.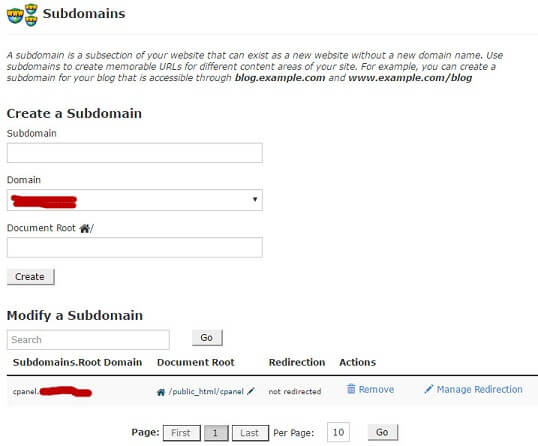 3. Go to File Manager then create folder with name cpanel inside public_html folder continue by upload file cproxy.zip into subdomain folder public_html/cpanel.
4. Once the upload is complete, in File Manager go to public_html/cpanel folder then extract the file cproxy.zip that uploaded before.
5. Last, from the location where we got issue when access cPanel try access cPanel by type cpanel.yourdomain.com address. Good luck.
NOTE:
– This script can also be used if you are experiencing the same problem when login to webmail. Same way only in step number 3 and so should you make subdomain called webmail.