---
1. Download iso file Kaspersky Rescue Disk from here
2. Download Kaspersky Rescue Disk Updater as a zip from here and extract it to directory of your choice.
3. Rename kav_rescue_10.iso as rescue.iso and copy it to the above directory.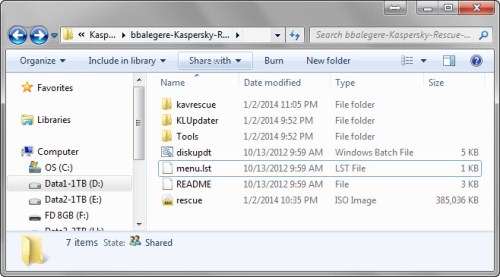 5. After the update is done you will see two files, rescue.iso and rescueusb.iso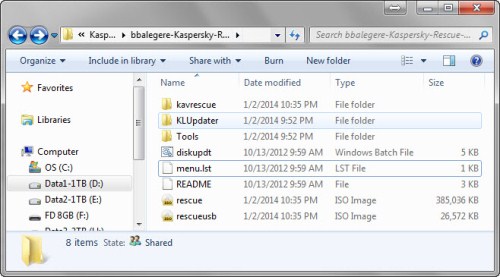 6. You can either burn rescue.iso to a CD and use it or you can boot it from a USB Drive.

Below are steps how to create the Kaspersky rescue disk with update to a USB flash drive:
1. Download and install the official tool to make your USB Drive bootable with Kasperksy Rescue Disk at here
2. Plug your USB flash drive
3. Run the Kaspersky USB Rescue Disk Maker,browse and choose rescue.iso that created above,choose your USB flash drive then klik START.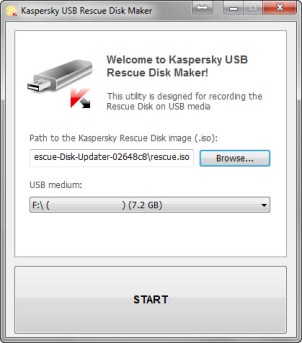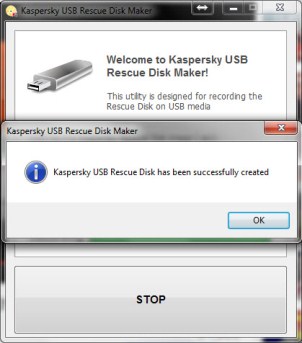 4. Done, USB drive now ready for booting and scan virus..
Or alternate you can make your USB Drive bootable,using Yumi multiboot-usb creator.